...................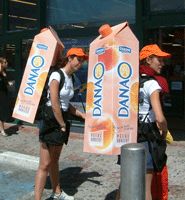 ....................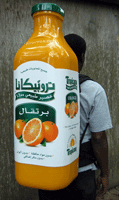 The IconPack is an innovative and exciting system
that incorpora
tes our other backpack systems. In essence, the IconPack is a dispensing system used to dispense food, beverage and consumer products; additionally, the IconPack backpack system looks like the product vended utilizing a custom made three dimensional sign. For example, the PeanutPack looks like a large peanut with exceptional graphics and superior design quality.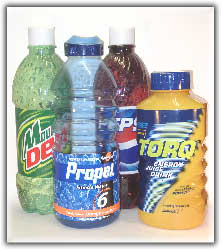 The signs are easily attached to or removed from the backpack via Velcro strips. Any of ThirstEnders backpack beverage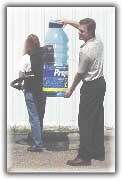 dispensing systems may be converted into an IconPack including the SlushPack, BevPack, GravityPack, BottlePack or CanPack.
This custom designed product is made to order and its uses are only limited by your imagination.
...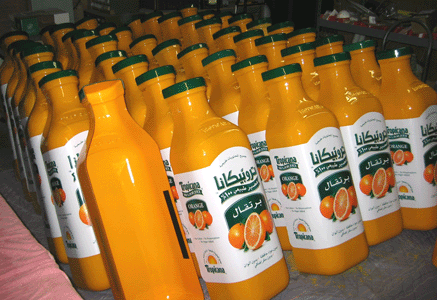 Finished Icon Packs Lined Up